CxContent::START::content - article::body
The system software used by this device is called firmware, similar to the applications on your computer. When you upgrade your firmware, your device will be equipped with new functions. You can also use this firmware upgrade function ta add new functions to your device, and you can even fix common bugs and other troubleshooting issues.
To update, click 'Upgrade Firmware' located on the manage­ment settings interface, and then the following message will be displayed on your web browser: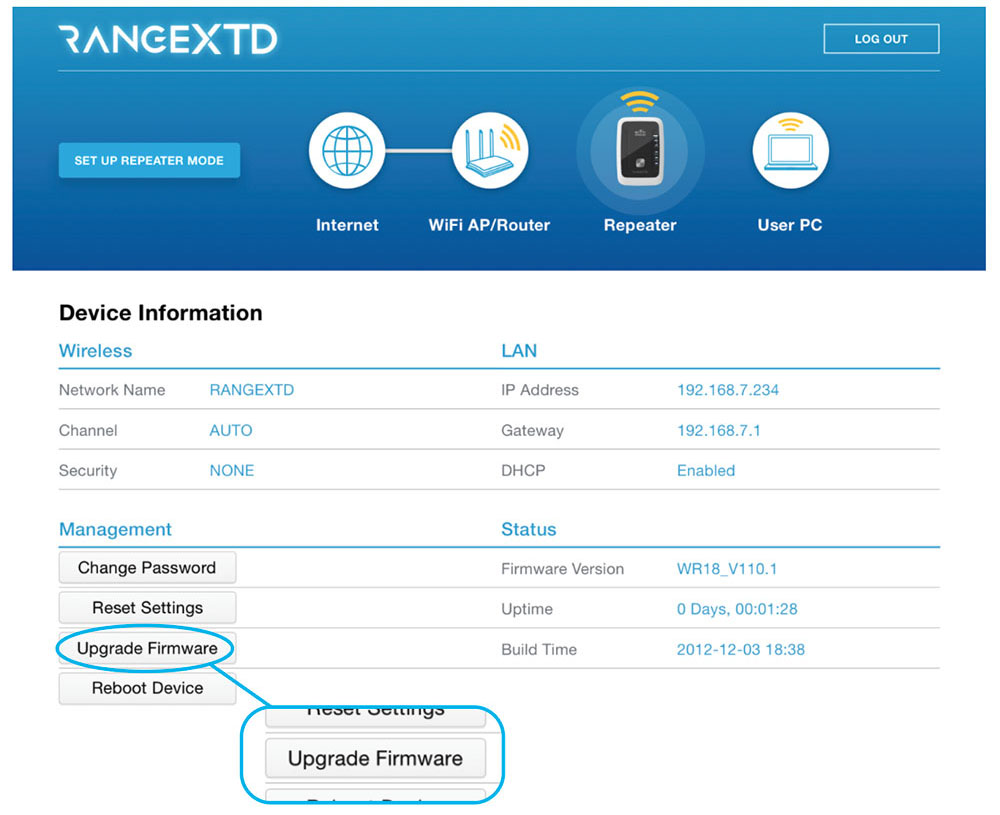 Click 'Browse' or 'Choose FIie'.
You'll be prompted to provide the 'firmware upgrade' file. Here is the latest firmware file RangeXTD_30251_V2_FirmwareUpdate.bin, and use this file to upgrade your device.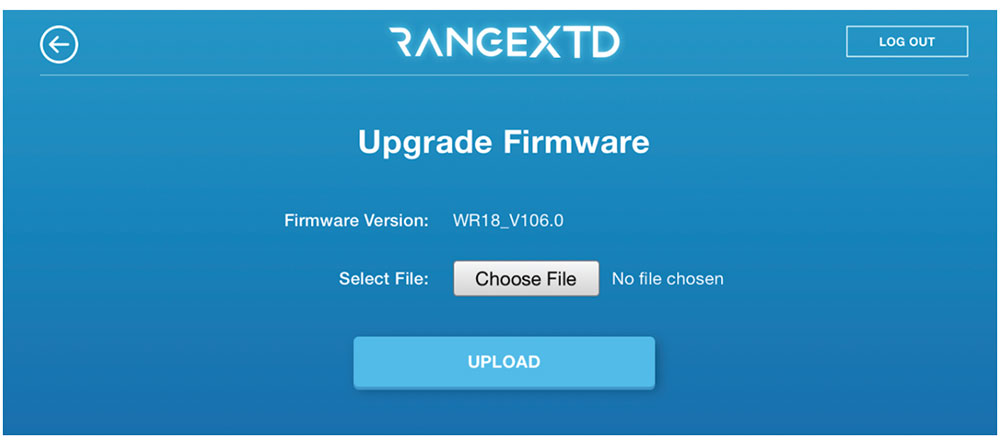 After a 'firmware upgrade' is selected, click 'Upload'. The device will begin to upgrade the firmware immediately. This procedure may take several minutes.
Note:
Never interrupt the upgrade procedure by closing the web browser or physically disconnecting your computer from the device. If the firmware upgrade is interrupted, it will fail. If you experience an issue with this that you cannot resolve, please contact customer support for assistance.


The warranty will be voided if the upgrade procedure is interrupted.
CxContent::END::content - article::body