Kiss 'Dead Zones' Goodbye With This Ultra-Powerful And Easy Set-Up WIFI Extender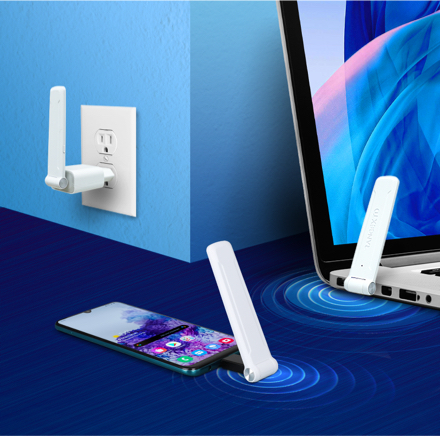 Wide Compatibility And Easy Set-Up
RangeXTD USB WIFI Repeater plugs into any standard USB slot, and can be used with a wall outlet, a phone, or a power bank! If you have a spare USB port, you have access to seriously amazing WIFI in every area of your home.
Powerful WIFI For Your Entire Family
Easily connect multiple devices to your RangeXTD USB WIFI Repeater simultaneously so no one has to miss out on any of their favorite entertainment! It doesn't matter if you're in the bedroom, the porch, basement, attic, or backyard! You'll have perfect WIFI everywhere!